Welcome
OIE serves students, faculty, staff, and other stakeholders with an inclusive approach of virtual and in-person services. We look forward to serving you. Links to services for international students and scholars: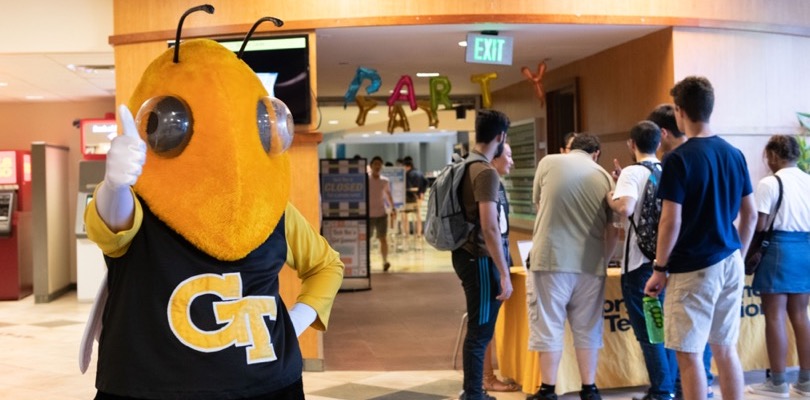 Welcome New Students
The Office of International Education (OIE) serves as a resource and advocate for the large and diverse population of international students and scholars at Georgia Tech. As you prepare for your arrival, we encourage you to explore the comprehensive resources on this webpage. We look forward to welcoming you to campus and supporting you throughout your Jacket's journey.
Drop-in Advising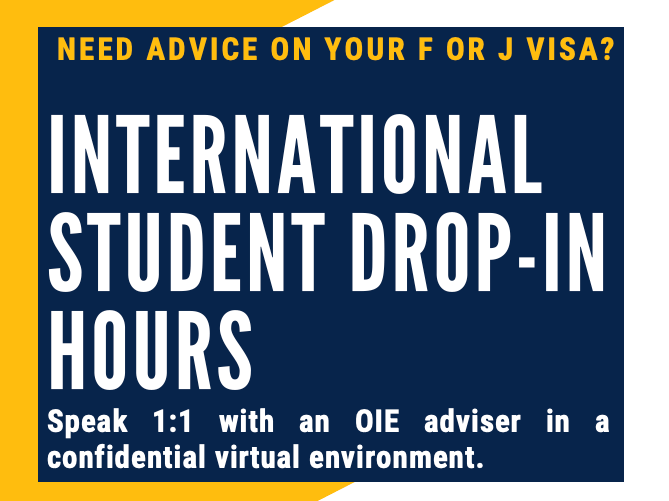 Due to a high volume of students joining us for advising, advisors will not be meeting with those joining to ask about processing times or those requesting an expedite. These tickets will automatically be closed. For more information about current processing times, please review our website.
As outlined on the website, processing times are counted in business days. Monday, Tuesday, Wednesday, Thursday, and Friday are considered business days. Institute holidays are not considered business days. The Institute holidays can be found in the following link: https://hr.gatech.edu/payroll. If you find that your request is outside of processing time, you can submit a report to our office online. Our team will review this information and follow-up with you to provide an updated timeline for the request or guidance on next steps.
Drop-In Advising: 
Use the join link below to enter the waiting room for OIE Drop-in Advising. Follow the instructions on the screen to request a ticket in the advising queue. Once your ticket is next in the queue, an OIE adviser will admit you to the Drop-in Advising session. Depending on the volume of individuals requesting advising, wait times will vary and could be more or less than the current average wait time of 25 minutes. 
We thank you in advance for your patience. If you cannot join during drop-in advising, we encourage you to email our office at info@oie.gatech.edu or visit the Advising page and request an appointment with an OIE adviser.
*OIE has been made aware that those joining with Linux are experiencing issues joining advising. We encourage you to use alternate software or join via the browser
| | | |
| --- | --- | --- |
| Monday | 9:00 AM-12:00 PM ET | |
| Tuesday | 1:00 PM-4:00 PM ET | |
| Thursday | 1:00 PM-4:00 PM ET | |
Subscribe to iBuzz
SUBSCRIBE TO IBUZZ!

iBuzz is a bi-weekly newsletter for Georgia Tech's International Population from the Office of International Education (OIE). It is the main way OIE communicates with students regarding changes in immigration law and policies, important reminders, and upcoming programs.

To subscribe or review past issues, please visit our iBuzz page.